$23.00
Old price
Featuring plush fabric, an easy-to-use button fastener and adorable Divi details, this microfiber hair towel makes drying your hair a breeze. Traditional towels can pull on your hair and cause breakage, but this gentle, lightweight hair towel wrap helps keep your hair strong and healthy.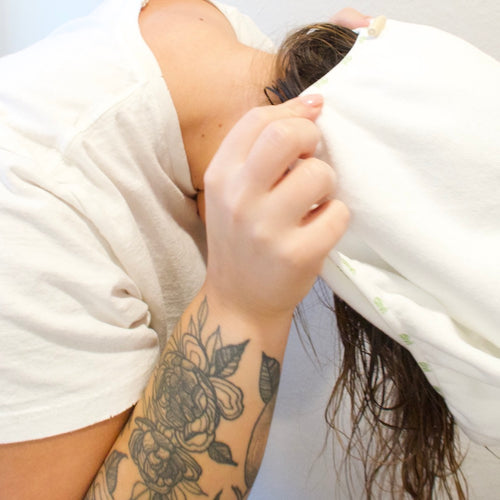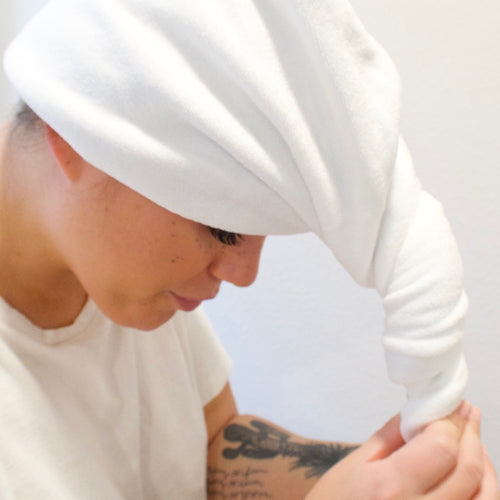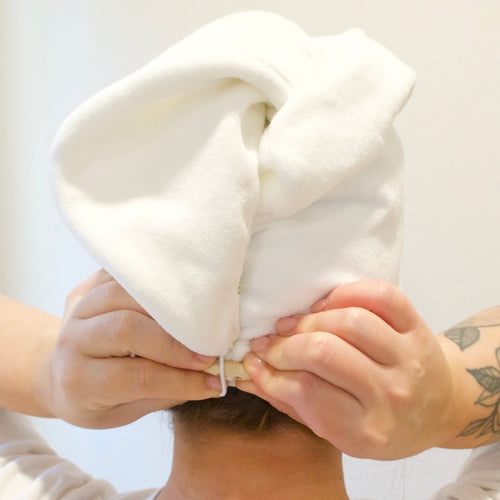 HOW IT WORKS
Flip wet hair over and place towel wrap with the wooden button at the nape of your neck.
Gather hair into the towel and twist.
Pull the towel toward the back of your head and secure the elastic around the button.