How it Works
THE VIRTUAL DROP SHOP
Reserve your spot in line and refer friends to shop our limited-quantity Shampoo & Conditioner soft launch on Tuesday, August 23rd. The more you refer, the sooner you shop the drop.
Reserve your Spot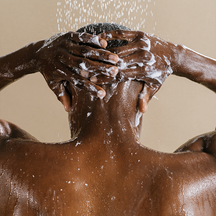 NOURISHING
Our Shampoo and Conditioner are formulated with oils and vitamins to nourish the scalp in order to promote healthy and strong hair follicles.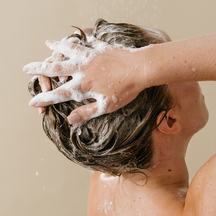 STRENGTHENING
With a specially manufactured, paraben-free, amino acid and PCA blend, our formulas strengthen hair by moisturizing and protecting follicles.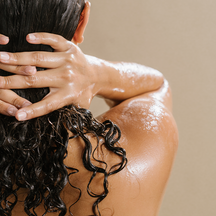 SOOTHING
Crafted with ingredients that promote blood circulation, remove product buildup and calm the scalp, the Shampoo and Conditioner provide a unique soothing sensation.
KEY INGREDIENTS
GOODNESS IN EVERY DROP
ProDew® 500:
Moisturizes, strengthens, protects
NaturePep® Amaranth:
Increases hair thickness, bounce 
and gloss
Coconut Oil:
Helps prevent dryness and breakage
Tea Tree Oil:
Helps remove scalp build-up
Menthol:
Prompts blood circulation to the scalp
Biotin:
Strengthens and nourishes hair follicles.
THOUGHTFULLY CRAFTED WITH YOU IN MIND
Vegan

Cruelty-Free

Made in USA

Dermatologist-
Tested